Oily and combination skin
Problem
Oily and mixed skin shines, enlarged pores are visible and blackheads are formed and acne often occurs as a result of bacterial changes. These symptoms are caused by the effects of sebaceous glands, which produce excessive amounts of sebum, substances responsible for proper skin hydration.
This skin type is adversely affected by atmospheric changes, sun and wind, as well as abnormal lifestyles, stress and nervous tension, digestive and hormonal disorders.
Characteristics of oily skin
Often grey or earthy colour
It shines, especially in the middle part of the face, the so-called T zone: forehead, nose, chin
It shows enlarged pores
Numerous blackheads appear on the face
What should I do?
If you have an oily to combination skin you should focus on using appropriate cleansing and skin care products that will help you to:
Purify your skin
Control the production of sebum
Stretch the dilated pores
Matify your shiny skin
Target your blemishes
Cleansing
Be sure to use non-aggressive cleansing products that do not strip the skin or alter lipids in the hydrolipidic film or horny layer. You can use scrubs, but only if you are not using an associated medicated treatment, which generally already exfoliates skin. Micellar waters work very well for cleansing oily skin. Removing make-up or cleansing skin each evening is essential, even if you don't wear make-up. This removes dirt particles, pollutants and all kinds of other residue that settles on the skin throughout the day.
Skin Care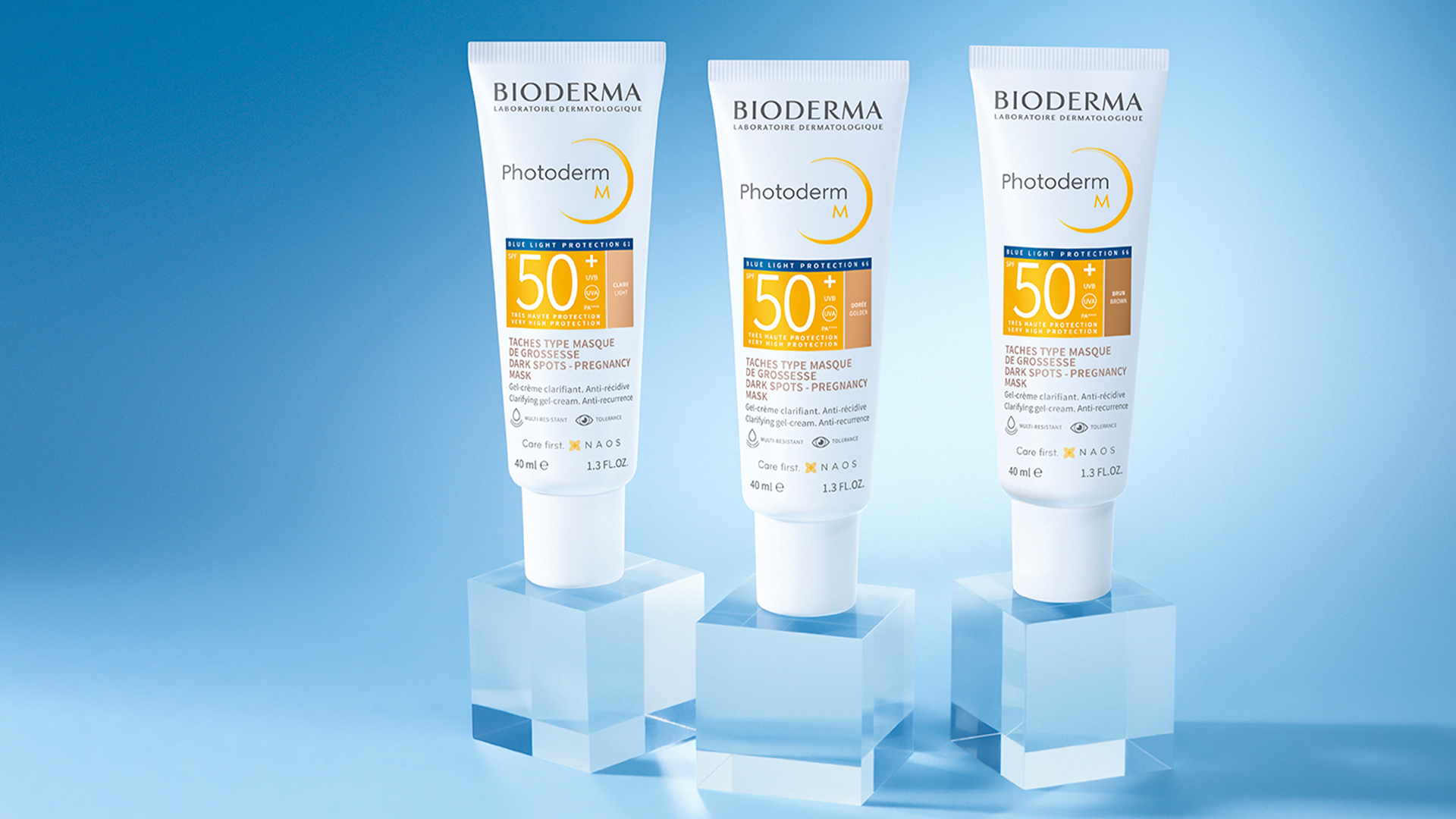 Twice a day (morning and evening) after cleansing your face, delicately apply a product from a dermo-cosmetic range created for oily, blemish-prone skin. Select products that reduce the amount of seborrhoea on the skin, reduce pores and have an anti-inflammatory effect. It's not true that shiny skin doesn't need the moisturizing products, it does, just make sure that at the same time product you choose will control the production of sebum and have matifying agents. Modern products dedicated for acne skin have the ability to normalize the composition and amount of produced sebum. Choose products that are well tolerated and do not irritate the skin.
If you are using a medicated product prescribed by your doctor, apply it regularly according to the directions. If you are taking a local or oral dermatological treatment that dries out your skin, you should apply a complementary treatment tailored to combination or oily skin on a daily basis in order to moisturise your skin and lips.
Non-comedogenic correctors, BB creams and foundations can also help you hide imperfections.
Sun Protection
It's true that it may dry out your spots and hide your blemishes through tanning, making your skin look clearer and smoother. But it will amplifty your blemishes (or comedones) later by increasing the thickness of the horny layer, which promotes the retention of cells and sebum in the pilo-sebaceous follicle. This increase in the number of comedones inevitably triggers significant blemish eruptions as soon as the tan fades. To avoid this rebound effect and unpleasant suprises from occuring when your holidays are over, protect your skin with a specific SPF 30 photoprotection product. Opt for non-greasy sprays or fluid textures made for oily or acne-prone skin. You can apply them after skin care adapted to your skin type.
We Recommend